NOTICE TO READER: The answer to each question below is a brief summary for informational purposes only and is only applicable in the Province of Ontario. It is not meant to be legal advice. If you require information or advice as it relates to your individual circumstances you are advised to consult with your own lawyer or retain the legal services of Steven Benmor.
Divorce
When can I ask for a divorce?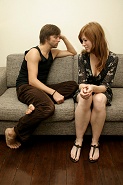 As soon as one of the following three circumstances has occurred: the other spouse has committed adultery, the other spouse has committed cruelty, or the spouses have separated. As soon as one of these circumstances has occurred, a spouse can commence an application for divorce. If separation is used as the ground to obtain a divorce, the spouses need to have been separated for at least one year before a judge will grant a divorce judgment.
What is an uncontested divorce?
When the spouses have signed a separation agreement that has resolved all issues such as custody, access, support and property division, and they now both want to be divorced, then one of the spouses can commence a petition for divorce that consists of a request for a divorce only. One spouse has it served on the other spouse. If the other spouse agrees to a divorce, then he or she may choose not to contest the petition for divorce. That is why it is called an uncontested divorce.
How long does it take to get a divorce?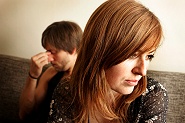 An uncontested divorce usually takes between eight to 16 weeks. A petition for divorce that is contested usually takes much longer. There are many factors that affect the length of time it takes to get divorced. Unless the reason for the divorce is adultery or cruelty, the spouses must have lived separate and apart for at least one year.
Can I sue my husband for emotional distress?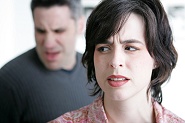 In Canada, the Divorce Act permits a spouse to seek a divorce if the other spouse has committed cruelty. But this does not entitle the victim to collect compensation for emotional distress. In fact, Canadian law seems to minimize the relevance of spousal misconduct when determining the issues of custody, access, support and division of property. However, a Wyoming Supreme Court decided that extreme and outrageous conduct by one spouse that results in severe emotional distress to the other spouse can create a cause of action for intentional infliction of emotional distress and entitle the victim to collect compensation for her suffering. In the decision of McCulloh v. Drake (Wyoming, 24 P. 3d. 1162 (2001)), the court heard that shortly after the husband and wife were married, the husband began to physically and sexually abuse the wife. The trial court found that the wife had proven the abuse and the emotional distress that she suffered. The husband appealed this decision by arguing that intentional infliction of emotional distress within a marriage is not a tort (a legal wrong.) In an effort to preserve domestic harmony, courts have tried to remain indifferent when it comes to regulating behaviour within a marriage. However, courts have recently begun to distinguish claims for civil relief in marriage cases by pronouncing that a tort claim may provide a better remedy for spouses than a divorce claim. The court concluded that "emotional distress is as real and tormenting as physical pain, and psychological well-being deserves as much legal protection as physical well-being." In preserving marital harmony as their main goal, the court held that "behaviour that is truly outrageous and results in severe emotional distress should not be protected in a misguided attempt to promote marital harmony." It remains to be seen if Canadian courts will follow this reasoning.
Can you get a divorce if your husband has an affair with another man?
Historically, the answer to this question was "No." Canadian federal law only permitted a spouse to obtain a divorce if the other spouse had an extramarital affair with someone of the opposite sex.
Indeed, Canada's Divorce Act states that a "breakdown of a marriage is established only if the spouses have lived separate and apart for at least one year or the spouse against whom the divorce proceeding is brought has committed adultery or treated the other spouse with physical or mental cruelty."
Adultery has historically been defined by the courts as voluntary sex between a spouse and someone of the opposite sex, outside of the marriage.
But this week, a Vancouver woman was granted a divorce after Justice Nicole Garson decided the woman's husband had committed adultery by having an affair with another man.
It is expected that this decision may have a significant impact on same-sex partners who are likely to engage in extramarital affairs with persons of the same gender.
The court's written decision is expected to be published in two weeks.
Can you get a divorce if your wife commits adultery with another woman?
This just happened in Saint John, New Brunswick.
Fourty-nine year old Pascal Thebeau was been granted a divorce on the grounds that his wife committed same-sex adultery in a precedent-setting case. Although same-sex marriage has been legislated in New Brunswick, as well as in Ontario, same-sex adultery has not been included in the language of the law.
Canadian federal law only permits a spouse to obtain a divorce if the other spouse committed adultery with someone of the opposite sex. Canada's Divorce Act provides that a "breakdown of a marriage is established only if the spouses have lived separate and apart for at least one year or the spouse against whom the divorce proceeding is brought has committed adultery or treated the other spouse with physical or mental cruelty." Adultery has historically been defined by the courts as voluntary sex between a spouse and someone of the opposite sex, outside of the marriage.
Previously, a Vancouver woman was granted a divorce after the judge decided that the woman's husband had committed adultery by having an affair with another man. Now there is a precedent for same-sex adultery being committed by a wife. Until the legislation is amended, same-sex adultery cases will be decided on a case by case basis.
Do divorce lawyers help spouses reconcile?
Interestingly, divorce lawyers are required, by law, to discuss with the client the possibility of reconciliation and the availability of marriage counseling. In fact, in every application for a divorce, the lawyer acting on behalf of the client must certify that he has complied with this requirement. Then the divorce judge is required to satisfy herself that there is no possibility of reconciliation of the spouses and, if at any stage in a divorce proceeding, it appears to the judge from the evidence or the attitude of either or both spouses that there is a possibility of the reconciliation of the spouses, the judge is then required to adjourn the proceeding to afford the spouses an opportunity to achieve a reconciliation. The judge may even appoint a marriage counselor to assist the spouses to achieve a reconciliation.
But does this actually happen?
» In the vast majority of cases, once the client makes an appointment with a divorce lawyer, the decision to separate has been made and is not typically open to change. But what if the lawyer insisted on having a discussion about reconciliation ? What if the lawyer caused the client to reflect?
The exercise of reflection seems to me to have certain prerequisites or ingredients. For the client to reflect, the lawyer must guide the process of reflection. That means that the lawyer is now expected to be reflective of his role at this critical stage. When approached by a client who is asking for a divorce, the reflective lawyer must be prepared to stop, listen and think before arriving at a viewpoint, opinion or advice.
To some extent, this is counter-intuitive. The client seeks counsel. Specifically, she or he seeks guidance, direction and advice. The client does not seek - or wish to pay for - reflection. However, reflection is probably the very best service that the lawyer can give the client.
This mode of response should permit the lawyer to better examine the totality of the circumstances of the family, the factors influencing the conflict, the client's individual challenges, the stated problem, the essence of the problem (which may or may not be uncovered) and the various options that can improve the lives of this client, family and, especially, the children.
It can be argued that lawyers typically perpetuate the problem through a failure to reflect by operating within the (legal) system that places great emphasis on tradition, convention and precedent. This is undisputable. Proponents of change are seen as contrarian, ill-informed or even cavalier.
Maybe if we lawyers worked harder (or were better trained) to elicit the client's interests, we could not only achieve satisfying solutions for the client, but improve the conditions for the entire family and even (in a modest way) cause the population of separating spouses to reconsider and reverse the decision to separate. If, in the end, divorce is inevitable, then at least the family will experience separation and divorce in a less conflictual and more peaceful manner.
Why do people divorce?
In Canada, section 8 of the Divorce Act states:
A court of competent jurisdiction may, on application by either or both spouses, grant a divorce to the spouse or spouses on the ground that there has been a 'breakdown of their marriage' and then defines this to mean either a one year separation, adultery or cruelty.
But in Guatemala, a novel reason for divorcing has arisen.
The first lady, 51 year old Sandra Torres de Colom, confirmed on March 30, 2011 that she will divorce her husband of 8 years, the Guatemalan president.
When asked why, the first lady stated:
"I am getting a divorce from my husband, but I am getting married to the people…I am not going to be the first or the last woman who decides to get a divorce, but I am the only woman to get a divorce for her country."
Guatemalan law prohibits its president's relatives from becoming a subsequent president. Torres de Colom is seeking to divorce her husband to circumvent that law that prevents her from seeking the presidency.
Is this a twist on 'irreconcilable differences'?
A new cause of divorce: commuting long distances to work ?
The Department of Social and Economic Geography of Umeå University in Sweden recently published a research paper called "On the road: Social aspects of commuting long distances to work" by Erika Sandow as part of her doctoral dissertation. Ms. Sandow holds a Masters degree in Public Administration and Environmental Studies with a major in Social and Economic Geography.
The paper states that commuting long-distances to work has caused more spouses to separate and divorce. In Sweden, approximately 11% of the Swedish workforce is long-distance commuters. The paper explains that the social costs of lengthy commuting include unfinished household responsibilities, lack of time to socialize with family and friends and reduced leisure activities. Moreover, a long commute may cause stress and health problems. Spouses are then forced to manage these social consequences.
Ms. Sandow used a longitudinal data set to measure the risk of divorcing or separating. Long-distance commuting was defined as 30 kilometres or longer each way. In total, 2.1 million spouses were analysed over a ten-year period from 1995 to 2005. The results demonstrated a clear correlation between long-distance commuting and family breakdown. Annual separation rates were higher among commuting couples than non-commuting couples.
The results indicate that couples who live a more modern lifestyle and have abandoned the more traditional gender roles are more capable of handling the social consequences of long-distance commuting and have successfully balanced work and family life.
So it would seem that commuting to work is bad for our environment, bad for our health and now bad for our marriage.


Who is driving the divorce rate? Ask the researchers
It was once thought that the most difficult time in a marriage is after the birth of the children. During this time, the focus of the spouses shifts from being on one another to the children. Each spouse feels less attention, appreciation and love – as all their energy is directed at the children. This, coupled with the sleepless nights and the growing financial demands of the children, have typically caused acrimony leading to marital discord and, sometimes, divorce.
But now, there is a new finding that confirms that seniors are the biggest driver of the divorce rate. In The Gray Divorce Revolution: Rising Divorce among Middle-aged and Older Adults, 1990-2009*, a paper published in March 2012 by the National Center for Family & Marriage from Bowling Green State University, researchers Susan L. Brown and I-Fen Lin have revealed the newest trend.
The purpose of the research study was to document how the divorce rate among persons ages 50 and older has changed between 1990 and 2009 and to identify the socio-demographic correlates of divorce among today's middle-aged and older adults. These researchers used data from the 1990 U.S. Vital Statistics Report and the 2009 American Community Survey to examine the change in the divorce rate over time.
These researchers found that the divorce rate among adults ages 50 and older doubled between 1990 and 2009. Roughly 1 in 4 divorces in 2009 occurred to persons ages 50 and older. The study found that the prevalence of divorced older adults has increased in recent decades. At the same time, the prevalence of widowhood has declined. The share of older adults who were divorced doubled among men between 1980 and 2008, rising from 5% to 10%. Among women, the percentage divorced tripled during this time period, climbing from 4% to 12%. In contrast, levels of widowhood among older men remained unchanged and actually fell among women between 1980 and 2008.
The study reports that marriages change and evolve over the life course and may no longer meet one's needs at later life stages. Their qualitative research indicated that many older couples that divorce simply have grown apart and that life-long marriages have become increasingly difficult to sustain in an era of individualism and lengthening life expectancies. That is, older adults are more reluctant now to remain in empty shell marriages.
The study admits that despite these theoretical suppositions for a sustained rise in divorce among older adults, there is a paucity of empirical research on this topic and most studies are dated.
The study also illustrated some racial and ethnic variations in the risk of divorce among those ages 50 and older, with Whites experiencing the lowest rate of divorce, Blacks the highest and Hispanics in the middle. The divorce rate also differed by education. Those with a college degree experience a considerably smaller risk of divorce compared to those with lower levels of education. The researchers report that the most striking differentials are those for marital biography. The rate of divorce among those ages 50 and older is 2.5 times higher for individuals in remarriages than first marriages. During middle age, the divorce rate is about 2 times greater for remarrieds than first marrieds. In terms of marital duration, the divorce rate among individuals ages 50 and older is 10 times greater for those married 0-9 years. That is, the rate of divorce declines roughly linearly with rising marital duration. These stark differences in the rate of divorce in first versus higher order marriages and by marital duration suggest that the marital biography is central to the risk of divorce during middle and older adulthood.
With the growth of seniors experiencing separation and divorce, professional services such as legal, accounting, financial planning, counseling and eldercare must be able to properly service this segment of society in a manner that is unique and different than younger adults.
* The Gray Divorce Revolution: Rising Divorce among Middle-aged and Older Adults, 1990-2009, March 2012, National Center for Family & Marriage from Bowling Green State University, by Susan L. Brown and I-Fen Lin, located at http://ncfmr.bgsu.edu/pdf/working_papers/file108701.pdf
D is for Divorce: Sesame Street Tackles Divorce for the First Time
The classic children's show, Sesame Street, has taken on almost every topic, from marriage to death. Now, for the first time, the show is addressing the difficult subject of divorce.
For the past two years, a capable team of writers, researchers and producers have been working on a segment that addresses the sensitive topic.
Last month, Sesame Street debuted a 13-minute segment online, part of a massive multimedia kit called Little Children, Big Challenges: Divorce, which includes a storybook and an app called Two Hug Day, a guide for parents. The segment itself didn't air on TV, but has been made available online for parents to access at their discretion at this LINK:

http://www.youtube.com/watch?feature=relmfu&v=UXjmqfg0Iw8

The segment addresses divorce in a way producers hope is accessible and easier for children to understand.
This isn't the first time the classic TV show has attempted to tackle divorce. A previous attempt remains unaired. In 1992, the show addressed divorce from Snuffleaupagus' (a.k.a. Snuffy) point of view, when he told Big Bird his dad was moving out because of a divorce. The episode was tested on a group of children before it was aired, to terrible results. The children were distraught and incredibly confused at the idea of one parent leaving. Some didn't know where Snuffy was going to live and others worried their own parents might get a divorce. Ultimately, the episode prompted more questions than answers and resulted in Sesame Street killing the segment.
For two decades since, producers have avoided the D word on air – until now.
For the past two years, producers have been working on a new version of the segment, replacing Snuffy with the pink fairy known as Abby Cadabby, whose parents have already gone through a divorce. Producers felt that a past event would be less traumatic for children and that they would take comfort in Abby confidently discussing her new family dynamic.
This time, after the screening, there was no crying. The kids knew exactly where Abby lived. They felt relieved that she was okay.
The segment is a great resource for separating parents who want to give their children an age-appropriate and accessible introduction to the difficult and sensitive topic of divorce.
How to have a profitable divorce
The old adage "a dollar save is a dollar earned" leads to the real question of how to minimize the financial cost of a divorce.
Here are 2 simple tips:
Prove it. You can't deduct what you can't prove. This applies to all assets that you owned when you got married and any assets that you accumulated from gifts and inheritances during marriage. You also will need to prove any debts that you have at separation if you want to deduct them. If you can't prove the assets you owned at marriage, any assets from gifts and inheritances during marriage and any debts existing at separation, you will be parting with much more of your money at separation. Conversely, you need to uncover and prove your spouse's debts at marriage and assets at separation. These figures too will either increase what your spouse pays you or what you collect from your spouse. So in conclusion, find and keep your records. This includes all of your tax returns and monthly bank, investment and credit card statements. A home video of your possessions at marriage can be very useful.
Be informed. Education is power and power is valuable. Meet with a Family lawyer to know your rights and obligations resulting from cohabitation, marriage, children, death and divorce. Each event will trigger a different set of rights and obligations.
The unforeseen financial consequences of divorce can be avoided or diminished with knowledge and planning.
Orthodox Judaism & Custody Disputes: What To Expect In Family Court
For the Orthodox Jewish person, the 613 mitzvot (commandments), and the scholarly commentary that followed, sets out a very defined code of conduct that guides Jewish behaviour. The Jewish code of conduct, known as Halacha, is what defines the Jewish person's very relationship with God, their fellow person and their community. In Orthodox Jewish thought, the traditional practices, rituals and prohibitions are not optional. In fact, not observing a commandment is considered a sin that requires repentance.
Likewise, Halacha imposes various obligations upon the Jewish parent. At 12 years of age for girls and at 13 for boys, children enter adulthood as a Bat and Bar Mitzvah and are expected to begin bearing personal responsibility for their actions. In other words, until that age, Jewish parents are held responsible to God for their children's behaviour including their sins. A Jewish parent is obligated to ensure that the food their child eats is Kosher, learns to pray, observes the Sabbath and other holy days and is educated in Judaism and Torah.
In many Orthodox Jewish families, well before children are born and, in many cases even before the spouses marry, the spouses carefully examine their religious philosophy and intended practices to ensure that they are consistent. Indeed, there are differences even amongst various factions within the Orthodox Jewish community. That is why many of such marriages are carefully orchestrated with the involvement of the spouses' families, their Rabbis and, in some cases, a professional matchmaker. This is all done to eliminate the possibility of future disagreements over core philosophies such as family life.
Despite all such efforts and good intentions, the Orthodox Jewish community is not immune to marital conflict, irreconcilable differences and separation. Although the rate of divorce may be less than the general population, it nonetheless occurs. When it does, some couples seek to resolve their differences privately with the help of their families, Rabbi, or professional mediators and lawyers. In some cases, one or both spouses may decide to seek remedies in the Ontario courts. The purpose of this article is to chronicle some recent cases where Orthodox Jewish parents' custodial powers and competing religious convictions were placed before the courts.
In Rosenberg v. Minster [2011] O.J. No. 3607, the mother brought a motion asking for an order that the father comply with Jewish dietary laws during his access visits with his daughter and that access be suspended during the Jewish holy days. The mother demanded that the father comply with Jewish Orthodox practices. The father described this as extreme. Much of the affidavit evidence focused on the past conduct of the parents and whether there existed an agreement to parent their children in accordance with Orthodox Jewish practice. Instead of making findings of fact in this respect, the court stated "the only question to be considered is what is in the best interests of the child. It is not for courts to choose between the religious practices of parents...The best interests of a child usually means that a child's relationship with the other parent is more important than exclusive conformity with the religious practices of one parent."
In Polak v. Polak [2013] O.J. No. 3295, again the court was faced with a case where Orthodox Jewish practice was at the core of the parents' dispute. In this case, the parties had two boys, ages 6 and 4 years. The mother was not Jewish. But, after her mother (the maternal grandmother) remarried to an Orthodox Jewish man, both the mother and grandmother converted to Judaism. The mother then took steps to convert the children. She gave them Hebrew names, dressed them in tzitzits and kippahs (religious prayer shawls and head coverings), registered them in a Jewish school and had the boys circumcised. Most importantly, the mother limited the children's contact with their father because of her Orthodox Jewish beliefs.
In expressing disapproval of the mother's conduct, the court stated:
"I do believe that this is a situation where religion has taken on a toxic presence detrimental to the best interests of the children…Had the Applicant been more balanced in her viewpoint, or had she been able to balance her religious views with time sharing with the husband, the result today would most probably have been quite different…As such, it is my determination that the children's best interests can only be met by placing them in the custody of their father…"
These cases demonstrate that the Ontario courts are maintaining the Supreme Court of Canada's standard for parenting, as set out in Young v. Young, by only limiting a parent/child relationship where there is a risk of harm. Neither in Rosenberg nor in Polak were either Jewish parent able to demonstrate that the other parent's failure to obey Orthodox Jewish practice would expose the children to a risk of harm and, as a result, their attempts to have the courts uphold these Orthodox Jewish parenting practices failed.
This is to be juxtaposed to the Supreme Court's decision in Bruker v. Marcovitz, where Justice Rosalie Abella, writing for the majority, upheld Orthodox Jewish practice by awarding an Orthodox Jewish wife damages resulting from her husband's refusal to grant her a Jewish divorce, called a Ghet. According to Halacha, a Jewish wife requires a Ghet to remarry and have more children. In this case, the husband deprived his wife of a Ghet for 15 years.
In this case, the Supreme Court was asked to turn its attention to the interplay of state law and religious beliefs and, in so doing, declared that the court may and will uphold Orthodox Jewish beliefs and practices.
Interestingly, Justices Deschamps and Charron, in dissent, stated that under Canadian law, the wife could have remarried and had more children. They stated that only her religious rights were in issue and that it is not up to the state to promote a religious norm.
The Supreme Court may someday address the competing interests of parents' custodial powers and their religious convictions.
Can I switch back to my maiden name ?
In Ontario, a wife who wants to take her husband's last name upon marriage has two options. She can either legally change her last name or she can choose to assume her husband's last name (or combine both last names into a hyphenated last name). This decision will ultimately affect the ease with which she can revert back to her former last name in the event of a separation or divorce.
The difference between these two options is that legally changing a last name requires a formal change to the Ontario Birth Certificate, whereas assuming a husband's last name does not.
A wife can legally change her last name by completing an Election to Change Surname form. This form can be obtained from the Office of Registrar General. Once the change is made, her Ontario Birth Certificate will reflect her new legal name and previous name. There is no fee if the name change is done within 90 days of marriage. After 90 days, the fee is $25. Upon divorce, she can revert back to her original last name by completing an Election to Resume Former Surname form. This must be done within 90 days of the Divorce Order and costs $25. If more time has elapsed, she will have to apply for a formal name change at a cost of $137.
Conversely, by assuming her husband's last name, a wife is allowed to change her primary identification documents including her driver's license, health card, passport, social insurance number and bank cards. In this case, her Birth Certificate is not changed. Changes to her identification are made at any Service Ontario Center, upon presenting the clerk with a Marriage Certificate. There is no cost for this service. At any time, she can revert back to her original last name free of charge. That is, she does not need to be divorced, or even separated. Again, she simply needs to attend any Service Ontario Center with her Birth Certificate, Marriage Certificate and/or Divorce Order, health card or driver's license and a completed Change of Information form.
This latter option, namely, assuming a spouse's last name, is the more popular option due to its relative ease and convenience.
Tattoos, Piercings and Plastic Surgery: Children, Divorce & Custody
At the best of times, parenting a teenager is difficult. On some days, parents feel like their teenagers' only purpose in life is to drive them crazy. Once children enter their teens, the social pressures are immense. Childhood and dependency is replaced with maturity and independence. With these changes comes self-determination which collides with parental authority. The product of all this is disagreements and conflict between parents and their teens.
For those parents also facing separation and divorce, their ability to manage their teenage children is further strained. Parents who separate are already struggling with poor communication, relationship breakdown and irreconcilable differences. So attempting to agree to uniform and consistent parenting guidelines for their teenage children often proves impossible. This then leads to a further exacerbation of the conflict between the teenager and each parent. Some teenagers develop a pattern of playing one parent against the other. In a quest to maintain a positive relationship with their child, separating parents may succumb to demands and cater to their children's wishes in ways that would not have been indulged had the family remained together.
In an earlier era, separating parents 'spoiled' their children with toys, electronics and other materialism. But times have changed. Children are acutely aware of their peer group. In a global world connected by social media, children are watching their counterparts in the USA and Europe indulge in luxuries that were previously unthinkable - with their parents' approval. So it is not surprising that teenagers are asking their parents for piercings of the nose, eyelid, lip, tongue and naval. For those more confident teens, the request is for tattoos. Although rare, some teenagers are asking for plastic surgery. The number of teens undergoing surgery for nose jobs, breast augmentation and Botox injections is rising.
The solution to the challenges posed by all children, including teenagers, is forming a parenting plan setting out rules, boundaries and limits. Residential schedules, bathing routines, homework schedules, phone, computer and TV use, and consequences for disobedience, are necessary. Moreover, it is critical that both parents abide by, and enforce, the same rules to ensure structure, consistency and discipline. Comprehensive parenting plans not only cover the basic rules, but also procedures for resolving disagreements. No longer are agreements that grant one parent custody and the other access adequate. Separated families desperately require detailed parenting plans. The time to establish such plans is when the parents separate, not when the conflict arises.
Is the family law community too close for comfort?
Soon I'll be launching my new family mediation/arbitration practice, just after I complete my accreditation. I had intended to announce this service offering to the many lawyers, mental health professionals and other advisers that I have worked with over the last two decades as a litigation lawyer. Who better to market my new practice to than to the very professionals who know me well and trust my commitment to children and families.
But wait! Can those who know me refer their clients to me? Would the relationship that I have with the referral source preclude me from serving as the mediator or arbitrator?
The recent decision of Justice Robert Spence of the Ontario Court of Justice at North York got me thinking about this topic. Justice Spence, in his endorsement, again delivers a thoughtful, logical, fair and well-reasoned decision on the subject of bias and disqualification. But it still made me think about the many possible scenarios that can arise because of a past relationship that I had, or have, with fellow lawyers, doctors, assessors, appraisers, CBV's, etc.
No words that I say could do justice (no pun) to the eloquence of Justice Spence in Jewish Family and Child Service of Toronto v. J.Z., 2014 ONCJ 165 (CanLII).
His Honour frames the legal issue as follows:
"During the course of argument I asked Mr. Schuman whether the nature of my familial relationship with Ms. Shneer had any bearing on his argument. In other words, did it matter that I might be very closely related to her, or that I might be only a very distant relative? He responded that it did not matter. According to Mr. Schuman, the mere fact of a relationship, any relationship, no matter how distant or remote, might cause a trial judge, perhaps even unwittingly, to either favour that witness because of family dynamics or, conversely, to go out of his way to treat that witness more harshly in an effort to demonstrate that no bias exists. In either event, Mr. Schuman argues, the judge would not be treating the testimony of that witness fairly and in an unbiased way."
This obviously got His Honour thinking and considering the law. Justice Spence then cites the leading appellate cases including Bailey v. Barbour, 2012 ONCA 325 (CanLII), Committee for Justice and Liberty v. Canada (National Energy Board), [1978] 1 S.C.R. 369 and R. v. S. (R.D.), [1997] 3 S.C.R. 484.
His Honour states that "an allegation of reasonable apprehension of bias calls into question not simply the personal integrity of the judge, but the integrity of the entire administration of justice." He cited Justice Cory in R. v. S. (R.D.) as stating "in those cases where a party seeks the recusal or disqualification of a judge, allegations of judicial bias will have to overcome the strong presumption of judicial impartiality."
But a mediator or arbitrator is not a judge. So does this really matter? I say yes. Judicial decisions are subject to public scrutiny. They occur in real time, in public, are reported and transcribed. Their decisions are subject to appeal. Conversely, the results of mediations and arbitrations occur behind closed doors and often with very little oversight. Most family law matters that proceed to mediation/arbitration settle in the mediation stage. The mediator carries a great deal of power and authority over the spouses, and even the lawyers. Bias, if it does exist, can be far more prejudicial in mediation and arbitration than in litigation.
So I can see myself, months from now, asking myself the very same question that Justice Spence asked in this case:
"Based on the foregoing, the question I must ask myself is whether a reasonable person, considering all of the circumstances of this case, would perceive that there is a real likelihood that I would be biased, or would appear to be biased, if I were to continue to preside in this trial."
In defining some of these circumstances, Justice Spence has helped me (and countless mediators) properly manage this issue.
Here's what I take from this case as it relates to my mediation practice:
When it comes to any hint of a possible conflict of interest or perception of bias:
1. Make full disclosure and do so on the record
2. Allow each party to privately consider this disclosure with their counsel
3. Obtain written instructions and acceptance of the retainer
4. Consider what a reasonable person would think
Whether a litigator, mediator or arbitrator, all we have is our reputation for expertise, experience, honesty and integrity. That is what clients (and even opposing counsel) have come to expect.
So you can now await my announcement. It will end with "Referrals Greatly Appreciated".
Can social media be used to skirt restraining orders ?
In Ontario, typical restraining orders in Family law will say "the Respondent shall not communicate, directly or indirectly with the Applicant." So if a husband posts messages to his wife on his Facebook page, is that considered communication and a breach of the restraining order ?
The advent of new technology, such as social media, has blurred the meaning of communication. Social media posts on sites such as Facebook, Linked-In, Snapchat, Instagram or other social media sites are unlike direct communication (such as telephone calls, letters or e-mails), where the message is directed to a particular person. But unlike public communications (such as a newspaper advertisement, radio broadcast or even a personal website on the world wide web), the audience for social media is a narrow and specific group of users who voluntarily opt in. In many cases, the person has opted-in many months or years before any order is made prohibiting communication. As a result of the above, the framework for what constitutes communication does not fit neatly into existing legal frameworks.
Contributing to the confusion is the fact that there have been no Family law cases in Canada that have addressed whether social media posts are considered communication and, if so, a breach of a court order prohibiting communication. However, recent American cases considered social media posts in other legal frameworks. For example, in the Oklahoma case of Pre-Paid Legal v. Cahill, a former employee of Pre-Paid Legal joined a new company and notified his Facebook 'friends' (i.e. past colleagues) of his change of employment and the benefits offered by his new employer. Pre-Paid Legal sought an injunction restraining him from communicating with their employees. The court dismissed that claim finding that his posts were not a wrongful communication. In another case, two companies, Enhanced Network Solutions and Hypersonic Technologies Corp., entered into a contract that included a non-solicitation clause. The contract prevented either company from inducing the other's employees to leave their employment. Subsequently, Hypersonic posted a job opening on their Linked-In page. An Enhanced Network employee discovered the opening on Linked-In, applied for it and was hired. The Indiana Court of Appeal concluded that Hypersonic's conduct was not a breach of contract.
New developments in technology have, and will continue to, challenge existing legal constructions. Time will tell how the legislatures and the courts manage these new realities.
How to introduce your children to a new partner
Separation and divorce provokes insecurity and fear of the unknown. The break-up of a family is an unanticipated event that changes the familiar course of family life to a series of unknowns to the children - a new residence, new routines and sometimes even new schools. It is a transitional period for each person in the family, and the change is felt differently by each person. While the parents are attempting to sort out their new lives, the children are left to acclimatise to the changes that are thrust upon them.
When a separated parent eventually finds the courage to begin dating, s/he often is considering if, how and when to reveal this to the children. There are many different perspectives and opinions on this subject, found in publications, magazines, books, academic journals, internet sources and from speaking with family and friends. Many of these sources agree that the most important factor is the child's connection with his parent and sense of security. A child who is connected to his parents and enjoys a healthy and stable relationship will be able to better manage further changes and even unanticipated events.
Assuming that the parent-child relationship is healthy, the next important consideration is choosing the right time to tell the children about a new partner. Parents should not rush into introductions. Although it is never possible to know how certain and stable a new relationship is, delaying the introduction until there is greater confidence of its sustainability is prudent. Introducing the new partner to family and friends is a good technique to solicit objective feedback. Parents should take all the necessary time needed to ensure that the relationship between his/her companion is one that is solid and based on mutual commitment.
The next important consideration is choosing the right words. For example, using the word 'friend' instead of boyfriend is softer and less likely to cause a negative reaction. It is not uncommon for children to worry about their displacement, or the displacement of the other parent by a new companion. Again, that is why the strength and connectiveness of the parent-child bond is so critical.
The next step is for the children to meet the new partner. The parents should carefully plan the meeting. Make it casual and relaxed. The meeting could revolve around an activity such as bowling, hiking or fishing. This allows for everyone to be focused on the activity, while at the same time, releasing some of the discomfort through a common activity. In addition, participation in a common activity allows for casual conversation and interaction to take place. Amusement parks, sporting events or movies, on the other hand, would not be considered a smart choice. The crowds, noise and waiting lines would not create a relaxed and interactive atmosphere.
After the new companion is introduced to the children, the parent should allow for multiple and varied meetings to occur to foster a relationship and establish continuity and consistency. After a lengthy period of involvement, the children will likely adjust to this new change. But be cautious to not move too quickly. For example, do not have the new partner spend the night. Such a decision could provoke confusion and anxiety by the children. So the parent should takes things slowly and be sensitive to the signals and feelings of the children. So long as the parent has the best interests of the children in mind, the parent can navigate the journey of a new relationship with ease and comfort.
Revisionism: Rewriting a Separated Family's History
In every generation, there are those that attempt to rewrite history. In an attempt to re-craft the historical record, revisionists use techniques such as denial, exaggeration, understatement and hyperbole. Effective revisionists mix known and irrefutable facts with distortions. By adding a measure of credibility to their work, their revisionist ideas are more readily accepted in the public mind. The purpose of revisionism is often to achieve a political aim, demonize an enemy or create an illusion of loss. By redefining the public's understanding of past events, revisionists are able to garner sympathy and support for their cause, and/or shift anger and disapproval towards the identified person or group.
Notable examples of revisionism include Holocaust Nazism, Soviet Communism and Serbian war crimes.
Revisionists often believe their claims. In their minds, they are not lying, but sharing with others what they believe to be true. Some of them appear credible and believable.
Separation and divorce is no exception to historical revisionism.
The breakdown of an intimate relationship often occurs over a lengthy period. Rather than an isolated event, it is more a gradual deterioration of the marital partnership. Along the way, there are actions and reactions. At any moment, one spouse may believe he or she is a victim who is simply responding to a provocation or outright attack...and the cycle continues and usually worsens. Eventually, the relationship ends. The final event is often not the cause of the breakdown, but the point when past attempts to hold the relationship together end.
After the couple is no longer together, each spouse departs with his and her own narrative of what occurred during the marriage. That is then shared with others. Family, friends, therapists, lawyers and judges (the audience) are then provided with the spouse's explanation of what occurred during the marriage (from his or her perspective). Most of the members of the audience do not have the benefit of hearing both sides.
In family law practice, lawyers do not ever meet with both spouses. Lawyers only hear one side. Sometimes the narrative that is provided by a spouse is supported and bolstered by family and friends who accompany the spouse to lawyer/client meetings. In the higher conflict cases, these narratives often become cemented in court documents and affidavits, often with fine details to lend to their reliability.
At times, these affidavits are matched by a very different narrative from the other spouse, often interlaced with details of the other spouse's past wrongdoings. The ultimate decision-maker of the competing narratives is the judge, who is usually perplexed by the conflicting affidavits. Although the narratives are typically irrelevant to a judicial determination in family law, it is unlikely that any reader (judges included) can entirely eliminate the impression made by these descriptions, however inconsistent. In the rarest of cases, the spouse is cross-examined on the affidavit and is challenged as to its truth, completeness and reliability.
And that is why esteemed Justice Ramona Wildman denounced the use of affidavits in the case of Rosen v. Rosen, 2005 CanLII 480 when she stated that "there is a deliberate attempt to try to avoid the damage that flows from the nasty affidavit war that accompanies the filing of a motion."
That has not ended the business of lawyers drafting, clients swearing, and judges reading affidavits, accusing the other spouse of offenses - based on his or her perception of the relationship. These affidavits are typically presented as an irrefutable historical record. Just as with historical revisionists, a spouse's narrative may consist of denial, misrepresentation and distortion. In high conflict cases, the spouse's aim may be to demonize the other spouse in an effort to garner sympathy and support for his or her case, and establish anger and disapproval towards the other spouse.
And there you have it, revisionism in family law.
Did I mention that after spending 20 years drafting such affidavits, I recently launched my divorce mediation practice where both spouses meet with me...without affidavits.
Can a divorce based on adultery be granted on a joint application?
The short answer is no.
Section 8(1) of the Divorce Act provides that a court may, on application by either or both spouses, grant a divorce to the spouse or spouses on the ground that there has been a breakdown of their marriage.
Section 8(2) of the Divorce Act provides that a breakdown of a marriage is established only if:
(a) the spouses have lived separate and apart for at least one year immediately preceding the determination of the divorce proceeding and were living separate and apart at the commencement of the proceeding; or
(b) the spouse against whom the divorce proceeding is brought has, since celebration of the marriage,
(i) committed adultery, or

(ii) treated the other spouse with physical or mental cruelty of such a kind as to render intolerable the continued cohabitation of the spouses.
In the case of Niyazov v. Tkatch 2014 ONSC 5143, the husband and wife jointly sought an order for divorce on the grounds of adultery. The parties had no children together. The husband filed an affidavit in which he stated that "I hereby admit that I have committed an act of adultery during my marriage …". The Honourable Madam Justice McGee considered whether she could grant a divorce based on adultery on a joint application. Her Honour found that the relevant sections of both the Divorce Act and the Family Law Act operate to prevent a co-applicant from seeking an order for divorce based on adultery. Specifically, Her Honour referenced section 8(2)(b) of the Divorce Act which states that a divorce based on adultery can only be brought by the innocent spouse against the party that committed the adultery, and not by the guilty spouse. In a joint-application, the guilty party would be one of the co-applicants bringing the application, which is not permitted under section 8(2)(b). Her Honour went on to state that:
It has long been held that a party must not be allowed to use his or her own misconduct as the basis for a petition for a divorce. Within Keats v. Keats and Allen, is quoted the sanguine words of Scrutton L.J. in Hyman v. Hyman; Hughes v. Hughes:
"The stability of the marriage tie, and the terms on which it should be dissolved, involve far wider considerations than the will or consent of the parties to the marriage. The Court does not, as other Courts do, act on mere consents or defaults of pleading, or mere admissions by the parties."
As a result, Her Honour dismissed the parties' joint application for divorce based on adultery.
Other Questions Answered